The Ridge Walker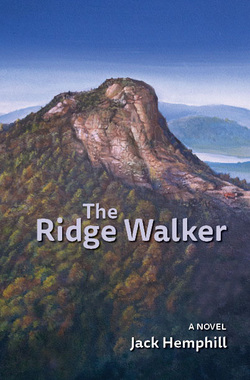 The Ridge Walker, by Jack Hemphill

CHAPTER 1
Jess

My family lived on a little scrap of land between the Redbriar River and the Black Mountains of North Carolina. Besides Mama, I was the only girl in our family. I shared a bedroom with my two older brothers. To them I was just another guy and we fought like hungry dogs. I wanted the same things all girls wanted, and when I grew up, I needed what all women need, but I never dreamed I would live alone as the last Celtic medicine woman in these mountains.

I was fourteen when my two great-aunts, Aunt Reese and Aunt Brusie, told me I was ready. They were known all over the mountains for their healin' work, and many families depended on them just as they had depended on women in my family for almost two hundred years. With Mama and Dad's approval, I dropped out of school and moved in with Aunt Reese who lived at the base of Stumpy Ridge. At first, I helped with chores like carryin' her herb and medicine satchels as she climbed the mountain trails to her patients' houses. When we weren't takin' care of patients, I worked in her herb garden.

I've never had a single regret. Aunt Reese took good care of me. From the general store she purchased food, clothin', and just about everythin' I ever needed. Every few weeks, she bought an old book or two for me and insisted I read at least one a month. That was my only education after I moved in with her.

By the time I reached eighteen, I was treatin' half her patients by myself. By twenty, I took care of all of 'em. She lived one more year after that and left it all to me, includin' her property and her practice.

I've treated every kind of ailment that anybody in those mountains could imagine. I knew every person in every family and they all knew me. I held 'em when they were born naked and warm from their mother's womb. I held 'em when they were old and givin' up their last breath in silence and turnin' cold. I made my rounds every week and met with friends or patients almost every day, but I was always by myself at night.


---